84C Linear Metal Ceiling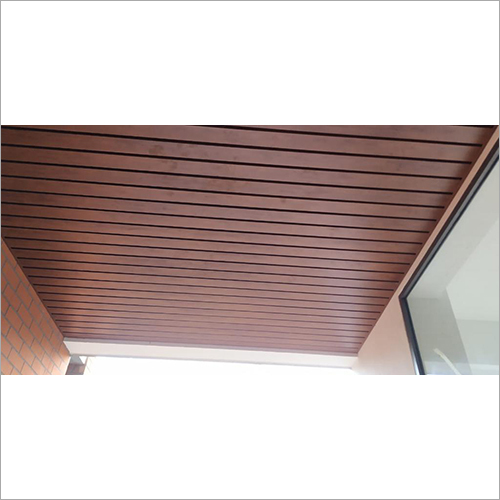 84C Linear Metal Ceiling
Price And Quantity
Square Foot/Square Foots

400
, Foot/Feet

120.00 - 150.00 INR
Product Specifications
Aluminum Alloy

84C Fancy Metal Ceiling
Product Description
84C/184C Panels and 12.5mm deep being its stove enamelled aluminium panels are recyclable. Light in weight but strong.
84C/184C carrier 0.5mm thick stove enamelled steel or 0.90mmthick aluminium. Carrier have a standard length of 2500mm.
Product Uses: -
All the panels can be easily demounted andre-fixed manually (without any advance tool) with allow the full access to the plenum and to the services behind.
Perforated panels with a non-woven textile membrane profile the acoustic solution for conferences areas.
All kind of services i.e., electric, HVSE, cable tray for net can be hide by using this kind of ceiling system.
Ideal for those areas where hygiene/non maintenance areaplay on important roll i.e., server room etc.
Core Material Specification: -
84C\184C panels are roll formed from 0.5\0.6mm thick powder coated aluminium strips, also being aluminium its 100% recycled.
Technical Details: -
Panels:84mm wide square edge 12.5mm deep of up to 4000mm in length.
Galvanised steel 0.5mm \0.45mm aluminium 0.5mm TCT.
Carrier: -Carrier shall be 32mm wide & 39mm deep of 0.5mm galvanised steel stove enamelled black panels in module of 100mm.
Paint Finish: - 50-60 microns thick powder coated on exposed area or 25 microns pollster coil coated on visible surface with primer coat on rear side.