Lay In Tile Ceiling System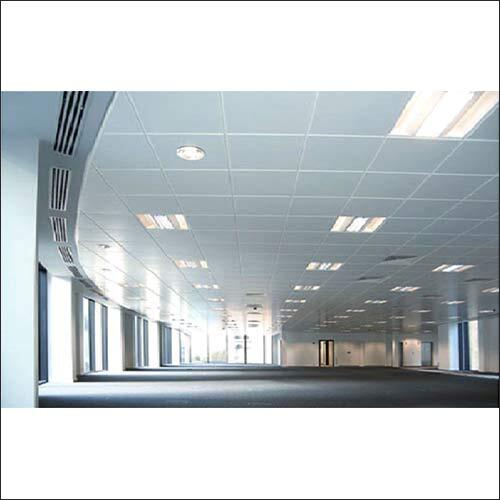 Lay In Tile Ceiling System
Price And Quantity
Square Foot/Square Foots

400
Product Description
Product Description&Details:-
Lay in tile ceiling systemis the most using product across the metal ceiling market.
The visible 24mm, 15mm&silhouette grid make it more elegant and provoke too the
customer. Panels aredurable being aluminium\ galvanised, the versatile panels are
in different rang &sizes 575*575, 585*585, the system creates a modular arrangement of 600*600.Lay in tiles system is simple to install also very easy access the equipmentinstalled behind it.
2. : -
Easy dimuon table tilessystem allows full access to services and equipment in plenum so can be usedanywhere commercially
A number of acoustic requirementscan be not with the introduction of an acoustic in Lay in the back of aperforated tile systems.
Lay-in tile systemprovides an economic solution to many ceiling requirements also provide dynamiclook to the ceiling.
Suspended metal ceiling isclassifiedin combustible due to galvanised\ aluminium core material;
it will therefore notcontribute to the possible fire.
3. : -
Lay-in tiles galvanisedsteel of 0.40\0.45\0.50 mm thick and
aluminium0.65mm\0.70mm powder coated of 50-55 microns
coating steel 0.4mm TCT.
4.
575*575\ 585*585 squareand bevelled edge and come
in a module of 600*600 by
using the appropriate Tgrid of 24mm\15mm.
5. : -
50-55 .
6. Suspension: -
4mm dia. Galvanised rod,Galvanised\Aluminium
edge profile, RecommendedT grid
system according to thetile size, butterfly clip.